Sports Direct is pay £1 million to thousands of Shirebook warehouse workers for non-payment of the minimum wage, said Unite the union.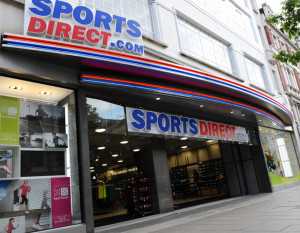 According to the organisation the payments, which are backdated to May 2012, 'cover unpaid searches at the end of shifts'. It said this could leave some workers based at the Derbyshire site £1,000 richer.
Directly employed workers will get the full amount. However the union said that around 1,700 Transline agency workers at the site 'may only receive half of the back pay' due to the company's 'refusal to honour its commitments'.
In June, Mike Ashley, Sports Direct's founder and executive deputy chairman, was questioned by the House of Commons business select committee about allegations of bad practice at the company's warehouse. He admitted that workers had been paid below minimum wage and said the problem of not awarding overtime for late clocking off hadn't been addressed.
In its report, the committee recommended that that the Gangmasters and Labour Abuse Authority (GLA) "seriously consider looking into employment practices at Sports Direct".
The report said that the 'extended remit of the newly-named Gangmasters and Labour Abuse Authority, in October 2016, will include warehouses such as Shirebrook', and that an examination by the GLA would help 'ensure that they are compliant with the relevant legislation'.