SSI Schaefer has appointed GAC Laser to handle the import of equipment for its 700,000 sq ft warehouse in South Africa.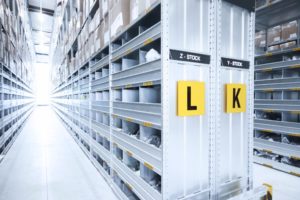 After six months GAC Laser has completed the import and delivery of racking and shelving for a new heavy machinery warehouse in Johannesburg.
The move involved 70 containers and a fleet of trucks and trailers.
"The relationship between GAC and SSI Schaefer around the world spans many years," said Rob Demont, GAC Laser's regional sales manager, Gauteng. "This was the first project awarded to GAC Laser in southern Africa.
"Pulling together a dedicated team to handle a project of this nature was paramount and its successful completion can be credited to everyone involved."