Tate & Lyle has started a project to assess the sustainability of the supply chain for stevia, the low-calorie sweetener.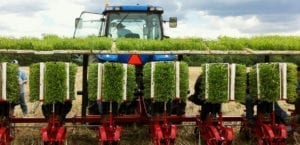 It is working with partners Sweet Green Fields and Earthwatch to identify the steps needed to ensure that as the stevia market grows, sustainable growing practices are embedded and socio-economic benefits are maximised.
Much of the world's stevia supply is grown in China on a mix of small to larger farms, including the leaf for Tate & Lyle's stevia ingredients and those produced by its partner, Sweet Green Fields.
Nestlé speeds up efforts towards full supply chain transparency