Eddie Stobart has ordered more than 2,000 trucks from Scania – the vehicle manufacturer's largest ever order in Europe.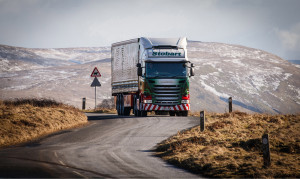 The model mix includes G-series 4×2 sleeper cab tractor units and R-series 6×2 mid-lift and 6×2/4 twin-steer tractor units, all with Scania Highline cabs. The order specifies 410 and 450 horsepower SCR-only Euro 6 engines.
The vehicles will be delivered to Stobart and its associated companies, including AW Jenkinson Forestry Products, over the next two years, starting in March. The majority of vehicles in the order will be supplied on 36-month contract hire agreements, including road fund licence and repair and maintenance.
"Scania has long played a major role in our fleet and we are naturally extremely pleased to be once again committing to the marque," said Stobart's excutive chairman William Stobart.
"We have been impressed with Scania's operating economy over the life of the vehicle and the performance of Scania's 410 and 450 SCR-only Euro 6 engines. These factors, together with the consistent levels of service provided by Scania's dealer network, are the reasons behind our decision to opt for Scania."
Claes Jacobsson, managing director of Scania (Great Britain), said: "This is the fourth time Eddie Stobart and its associated companies have placed a major order with us, the first two being for 1,000 vehicles in 2010 and 2012 followed by 1,500 units in 2014. We are naturally delighted that the long-established relationship between our organisations has not only flourished but continues to grow."