Stobart Group has begun the first phase of its logistics and business park 'Eden Park', which is located next to Crosby-on-Eden airfield in Carlisle. It is developing a 31-acre site, which is able to house units between 50,000 and 330,000 sq ft.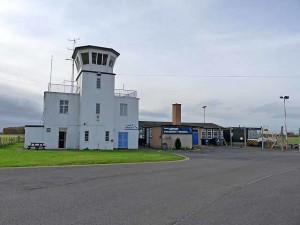 It is also marketing a 52,600 sq ft Grade-A logistics facility separately.
Stobart Group bought the 460-acre Crosby-on-Eden airfield from Carlisle City Council seven years ago, and "plans to invest in the airport, to enable scheduled commercial flights to begin and to bring forward the remaining land for development".
The company said that so far this has included the construction of a 311,000 sq ft logistics hub over 19 acres.
The hub was sold to Gramercy Europe for £16.9 million and leased back for a 20 year term in February.
The business is working alongside its development manager Roebuck, and BNP Paribas Real Estate.
"We are pleased to be promoting this landmark scheme on behalf of Stobart Group in a rapidly developing part of the North West," said Jonjo Lyles, national head of logistics agency and development at BNP Paribas Real Estate. "The group's investment in Eden Park and the adjacent airport will have a transformational effect on the local economy, and will prove attractive to a wider range of potential occupiers."