Superdry blamed shortages of better selling products, rivals' promotional activity and subdued Christmas spending for a 15.8% year-on-year fall in Christmas and Black Friday trading.
For the 10 weeks to 4 January the fashion retailer said that its peak trading performance was lower than expected as its transitioned to a full price stance.
Overall group turnover in the 10 week period was down 15.8%, with in-store turnover down 18.5%, e-commerce sales down 9.3% and wholesale down 16.9%.
It cited "unprecedented levels of promotional activity" and "subdued consumer demand immediately after Christmas" – alongside shortages of some better selling products and the need to reduce its inherited inventory position as the reason it would now expect an underlying profit before tax in the range of zero to £10 million.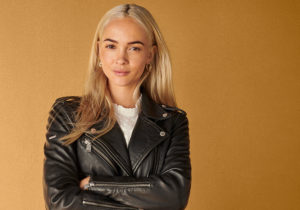 Superdry said it had seen "lower than anticipated" of predominantly online retail sales of £23 million following Black Friday – while wholesale performance showed a shortfall of £5 million following Black Friday, an issue it put down to timing issues.
Chief exec Julian Dunkerton said: "Everyone at Superdry continues to work intensively to deliver the turnaround of the business. While we have always said it will take time, we continue to make progress in implementing our strategy.
"A key element of this is to focus on and return to full price sales and reduce promotional activity, and we halved the proportion of discounted sales over our peak trading period, benefitting both our margins and the Superdry brand.
"However, this adversely affected our sales during the peak trading period given the level of promotional activity in the market. Despite this, our disciplined plan to reinvigorate the brand and return Superdry to sustainable long-term growth is on track."