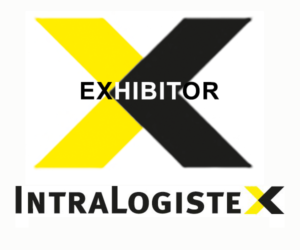 If you want packaging solutions at their finest, IntraLogisteX is where you will find them, and ErgoPack has put its best foot forward at the two-day event.
Logistics Manager caught up with Tim Hayne, Head of Marketing at ErgoPack, who explained that the company's mobile pallet strapping technology has received a lot of attention from visitors.
The main benefit of the packing technology is its ergonomic design, which allows for a stack of pallets or other items to be efficiently strapped and securely fastened. Instead of a warehouse employee manually wrapping layers of plastic around a stack, the strapping machine pushes a piece of strapping under the load which is pulled over the top and secured.
The benefits of this, Hayne says, is that valuable time and energy is saved, and it is also more sustainable because less plastic is used in the process than traditional wrapping methods.
This is ErgoPack's fifth year at IntraLogisteX and it's no surprise that the company's stand was surrounded by visitors wanting to learn more about ergonomic packaging