XPO's adjusted EBITDA rose by ten per cent to $1.37 billion in 2017 while total revenue, at $15.4bn was up by 5.2 per cent on 2016.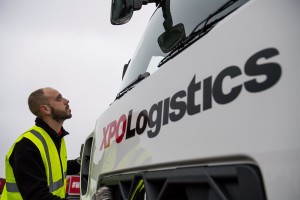 Net income was $312.4 million compared with $63.1 million for 2016.
The figures reflect a strong fourth quarter performance with revenue rising by $500m to $4.2bn and net income rising seven-fold to $188.5m.
Bradley Jacobs, chairman and chief executive, said: "I'm pleased that we beat fourth quarter expectations for revenue, EPS, adjusted EBITDA, cash flow from operations and free cash flow. We generated outsized organic revenue growth of 10.4 per cent, led by gains in freight brokerage, last mile and contract logistics. A strong holiday peak played directly to our strengths in e-commerce.
"In our transport segment, we grew freight brokerage revenue by 33 per cent, and increased net revenue margin in a tight market. Our North American less-than-truckload unit increased operating income by 44 per cent year-over-year and improved its adjusted operating ratio to 89.9 per cent — the best fourth quarter ratio in 12 years. We expect to improve the ratio by another 100 to 200 basis points in 2018. Globally, in both transport and logistics, we capitalized on a strong economy in every country where we operate."
The company reaffirmed its full year target for adjusted EBITDA of at least $1.6 billion for 2018. Jacobs said: "We've entered 2018 with a global sales pipeline of $3.2 billion, following a record $2.8 billion of new business signed in 2017. We expect to increase adjusted EBITDA by at least another 17 per cent and deliver about $625 million of free cash flow this year, while investing heavily in technology and sales force effectiveness."