XPO's operating income for the first nine months topped $400 million on sales that almost reached $11 billion, the company said in its quarterly results.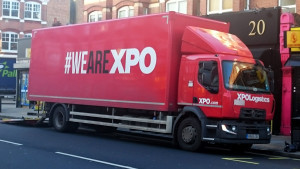 A strong third quarter saw revenue increase 57 per cent to $3.7 billion while operating income rose from $44.1m to £168.8m.
Bradley Jacobs, chairman and chief executive officer, said: "In North America, vigorous demand from e-commerce drove growth in our contract logistics and last mile operations, while brokerage and intermodal were generally soft.
"Our less-than-truckload business in North America had another outstanding quarter, with higher yield and lower SG&A. This propelled a 40 per cent increase in LTL operating income versus a year ago, pre-acquisition.
"In Europe, where XPO is the market leader in e-fulfilment, we continued to win new business from major retailers based on our e-commerce expertise."
In October, XPO sold its asset-based truckload operation in North America, the former Con-way Truckload, to TransForce, for approximately $558m saying the divestment furthered the company's strategy of focusing on the supply chain services where it holds leadership positions: contract logistics, truck brokerage, less-than-truckload, last mile, intermodal, drayage, expedite and managed transport.
Jacobs said: "Our business model gives us substantial autonomy from macro cycles, due to the diversity of our service offering and the company-specific nature of our profit improvement opportunities.
"We have a well-defined bridge from where we stand today to our target of $1.575 billion of EBITDA in 2018. Every component of that bridge is underway – including the optimization of over $13 billion of spend, a dual focus on cross-selling and market penetration, and the adoption of global best practices that benefit our employees as well as our customers."