Unilever has outlined a wide-ranging digitisation and sourcing programme for its supply chain as part of a promise to "achieve net zero emissions" across all of its products by 2039.
Unilever
said it would halve its greenhouse gas footprint of all of its products across its supply chain, by 2030.
It said it was also aiming to achieve net zero emissions across all its products, and from the sourcing of the materials that are used, up to the end sale of its products.
Unilever said that it will prioritise building partnerships with its suppliers who have set and committed to their own "science-based" targets.
It has also said that it will set up a system whereby its supplier can declare the carbon footprint of their products and services, as well as creating partnerships with other businesses and organisations to standardise data collection, sharing and communication.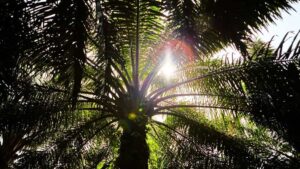 The company has said that it will create a "deforestation-free" supply chain by 2023, by increasing traceability and transparency using new digital technologies such as "such as satellite monitoring, geolocation tracking and blockchain – accelerating smallholder inclusion and changing [its] approach to derivates sourcing."
Chief supply chain officer Marc Engel, said: "Our collective responsibility in tackling the climate crisis is to drive an absolute reduction of greenhouse gas emissions, not simply focus on offsetting – and we have the scale and determination to make it happen. But this is not enough.
"If we want to have a healthy planet long into the future, we must also look after nature: forests, soil biodiversity and water ecosystems. In most parts of the world, the economic and social inclusion of farmers and smallholders in sustainable agricultural production is the single most important driver of change for halting deforestation, restoring forests and helping regenerate nature.
"In the end, they are the stewards of the land. We must, therefore, empower and work with a new generation of farmers and smallholders in order to make a step change in regenerating nature."

The 24th Supply Chain Excellence Awards, with new categories for 2020 – including the Sustainability Award – will take place on 12 November. For more information, including how to enter and sponsorship opportunities, contact daniel.jessop@akabomedia.co.uk