In the second of a series of profiles on speakers at the Supply Chain Conference 2020 we meet Dr Jonathan Gorst, principal lecturer at Sheffield Hallam University.
The Supply Chain Conference 2020 takes place on 17 and 18 March 2020 at ETC. Venues Monument, 8 Eastcheap, London. This two-day conference brings together the most influential and inspiring supply chain leaders to discuss how to maximise efficiency, reduce costs and future proof supply chain operations.
Name:
Dr Jonathan Gorst 
Job Title:
Principal Lecturer, Employer Engagement,  Department of Finance, Accounting and Business Systems at Sheffield Hallam University.
What is the best thing about your job?
Carrying out research directly with companies, often working with operatives to help them solve their problems / issues.
What's your best piece of advice to any supply chain professional?
Seek knowledge / advice from a broad spectrum of people.  Don't forget that Universities and professional bodies have lot to offer.
What will have the biggest impact on Supply Chains in 2020?
The response to Brexit.
Why are you looking forward to speaking at Supply Chain Conference 2020?
It is a great opportunity to listen, learn and be challenged by fellow supply chain professionals.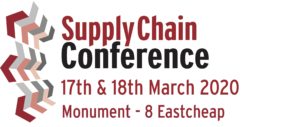 Logistics Manager's annual two-day Supply Chain Conference on 17 and 18 March 2020 in central London, is the perfect platform for international supply chain leaders to network and learn from experts in their field.
The 17th annual Supply Chain Conference also gives you the opportunity to hear from winners and finalists of the 2019 Supply Chain Excellence Awards and how they successfully transformed their supply chain. You can also gain up to 10 CPD hours from attending the conference.
To find out more go to: Supplychainconference.co.uk