SaaS vendor and supply chain visibility specialists Wakeo are Workshop sponsors at the 2020 Supply Chain Conference. Logistics Manager caught up with Marie Paternostre, business development manager at Wakeo, to find out how the company is making a difference in supply chains.
"Wakeo provides a SaaS platform to bring real-time visibility on overseas international transport flows," says Paternostre. "The solution is multimodal including sea, air and road, and aims at providing visibility on door-to-door."
Paternostre says the Wakeo solution relies on three main pillars: tracking, alerting and analytics. "More precisely," she says, "we leverage data science, the tool helps shippers anticipate delays as soon as possible to optimise operations and improve customer experience thanks to a reliable and proactive information."
Based in Paris with a team of 20, the SAP partner was founded by Julien Cote and Loïc Marzin in 2016. The pair met at PwC where Marzin was a data scientist. There he conducted missions on supply chain optimisation for several companies, working on TMS and ERP data.
"That is where he really identified the significant gap between what is usually planned and what really happens when shipping goods internationally in the B2B industry," says Paternostre.
Three years later, in 2019, Wakeo raised €1.8 million (£1.5 million) with American fund Techstars and French web entrepreneur fund 50 Partners.
"We work for big international companies that are leaders in their sectors," explains Paternostre, "such as Faurecia in the automotive, Air Liquide in industrial gases, Chryso in chemicals. Wakeo's DNA has been fully international since day one, and today the solution is live in more than 20 countries."
Paternostre explains that while industrial shippers manage tens of thousands of shipments in a very complex environment, at this scale, they struggle to have visibility on their transport flows. This, she says, is because of two elements: data fragmentation, as shippers use dozens of transport providers; and limited data quality as a majority of processes are heterogeneous and manual to semi-manual.
"To address this issue, Wakeo turns supply chains from reactive to predictive by providing a SaaS platform that consolidates all transport providers in a single platform," she says. "We guarantee data quality by leveraging providers data and enriching with independent information to provide predictive ETAs. It includes information from airlines and shipping lines; AIS/satellite data; terminals and in some cases information from third parties IoT devices."
Paternostre says the platform helps shippers to: provide customers with a premium experience by improving their anticipation abilities; anticipate optimising inventories and resources and secure procurement; objectify carriers' performances to improve transport performance and reduce lead times and automate processes and focus resources on value-adding missions
"The solution also brings an additional intelligence layer thanks to in-house algorithms in order to maximise anticipation and agility," she says.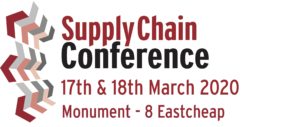 For industry-leading best-practice from award-winning businesses the Supply Chain Conference 2020 is the must-attend event for supply chain professionals . Day One includes speakers from companies including Henkel, Central England Co-operative, SPAR International, tails.com, Coca Cola European Partners while Day Two includes speakers from companies including Sky, Heineken, CPL Aromas, Shell, the RHA and many more… which makes attendance essential.
To find out more go to: Supplychainconference.co.uk