Some of the world's most inspiring supply chain practitioners will be speaking at the 16th annual Supply Chain Conference next week.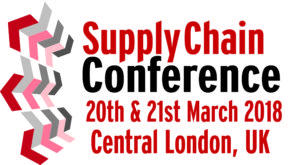 In today's ever more connected and demanding world, your operations have to be not only watertight and responsive, but able to adapt to increasing complexity and future challenges. How can you ensure you stay ahead of the game? The Supply Chain Conference aims to answer that question.
Winners from the Supply Chain Excellence Awards will be speaking about their strategies, along with a range of speakers talking about key issues including: supply chain forecasting, robot deliveries, retail strategies and horizontal collaboration.
The Supply Chain Conference takes place on 20th and 21st March at the Grand Connaught Rooms in Central London. Find out more.