The time has come for the supply chain night of the year when hundreds of supply chain professionals gather at the Park Lane Hilton in London to celebrate the 22nd Supply Chain Excellence Awards…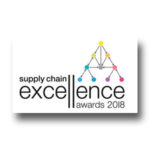 Comedian Marcus Brigstocke will host the evening. Brigstocke launched The Late Edition, the late night BBC4 answer to The Daily Show with Jon Stewart. He has hosted and appeared as a panellist on Have I Got News For You.
This year will also see the introduction of all new categories to reflect the era of innovation currently taking the supply chain industry by storm. New categories are Robotics, Technology, Order-Picking, Automation, Logistics and Delivery.
Awards sponsors include Clipper Logistics, flex, Unipart and Blujay Solutions.
Since they were launched in 1997 the Awards have become the benchmark for supply chain best practice, attracting entries not only from the UK and Europe but all around the world.
Join us on the 6th of November by booking your place here.