There are always plenty of ideas in this category to excite the judges – and this year, they were not disappointed. The two front-runners for the trophy were VIP.com with Beijing Geekplus Technology and Wickes with Wincanton.
Headquartered in Guangzhou, VIP.com is the third largest e-commerce company in China – a business engaged in the online selling of discounted branded products covering such items as apparel, bags, cosmetics and home supplies. The opening of a South China Warehouse using 120 Geekplus robots formed the basis of this entry. The goods-to-person picking system took two months to implement and now works to fulfil up to 100,000 daily orders, in a warehouse covering 6,000 square metres and holding over one million items. What's more, only 16 people work in the warehouse. The judges were impressed by the scalability of the solution and the operational cost comparisons to manual processes. This had a lot going for it. But it wasn't to be the winner.
The entry from Wickes with Wincanton was focused on a transformation of the retailer's ecommerce fulfilment offering through the implementation of 'Smart Fulfilment'. Of the business' 240 stores, 75 larger stores had been working as delivery hubs, providing an in-house delivery service to their surrounding stores. However, under this configuration a customer's home postcode was hard-coded to a particular hub, which did not maximise the potential of the store network.
Working in close collaboration with its logistics service provider, Wicks moved from its legacy IT system to a central control tower managed and operated by Wincanton. Every UK home postcode now accesses a virtual Wickes store, made up of sites within 25 miles, greatly increasing the potential to fulfil customer orders quickly and efficiently.
The results of the transformation proved powerful reading for the judges: The initiative has been instrumental to Wickes increasing sales by 24% and delivery volume by 54% in six months. In the same period, delivery costs have reduced by 28%. In addition, the change has improved customer satisfaction by 20%, with a 61% 'excellent' rating.
The judges were convinced that this was supply chain excellence, demonstrated in practice and so had no hesitation in giving the Award for Retail Innovation to Wickes with Wincanton.
Mike Mills, head of customer fulfilment at Wickes, said: "We have been working on this project for three years and it represents a fundamental transformation across our business. It is not any one person's idea, it builds on many people's ideas, with cross-function teamwork between Wincanton and the business departments at Wicks. It has really transformed what we do. We have taken the Wicks business from being a bricks and mortar retailer to a more e-commerce focused retailer and we have seen the fruits of success with double-digit growth. It has really transformed our business."
Winner: Wickes with Wincanton
Shortlist: Majestic Wine with RELEX Solutions; Nisa Retail; Tails.com; Ted Baker with XPO Logistics; VIP.com with Geek+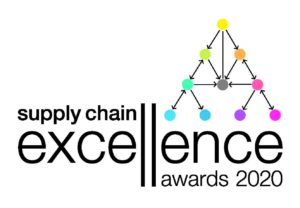 The 24th Supply Chain Excellence Awards will take place on 12 November 2020. The awards are a celebration of all things supply chain and all entrants are put through their paces – including presenting to a panel of their peers – to ensure only the best win the coveted award.
For more information, including how to enter and sponsorship opportunities, and to register your interest go to: Supplychainexcellenceawards.com