The Crown Agents-led Health Pooled Fund is a £209 million programme with the government of South Sudan Ministry of Health that involves the procurement and distribution of pharmaceuticals and health commodities throughout the country.
Despite the huge challenges of operating in a country that has been devastated by decades of civil war, and the forced displacement of millions of people due to conflict, floods and drought, Crown Agents has successfully distributed over 3,500 tonnes of life saving medicines and supplies to 1,000 hospitals – enabling 208,000 children to be immunised against preventable childhood illnesses and 144,000 babies to be delivered in properly equipped health facilities.
The judges were taken aback by the scale of the challenge faced by the organisation in reaching vulnerable communities. They were particularly impressed by the dedication, organisational skills and professionalism of the team in fulfilling their duties. In the last eighteen months Crown Agents has provided an invaluable service to 10 million people in need of vital health services and treatment.
In response to extreme seasonal changes and heavy rains, 880 metric tonnes of medical supplies were distributed throughout South Sudan by road and air, even to the most remote parts of the country. This was supply chain excellence under the most extreme conditions – Crown Agents undoubtedly deserved the trophy.
Giovanna Riggall, senior supply chain programme manager, Crown Agents, said: "What an amazing achievement for Crown Agents. I am absolutely honoured and extremely proud of the achievements of the whole team. It is testament to our work. Everything we do every day makes a difference to the people of South Sudan and they are who we work for."
Winner: Crown Agents
Shortlisted: RAF Brize Norton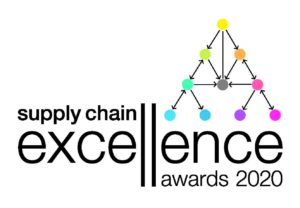 The 24th Supply Chain Excellence Awards will take place on 12 November 2020. The awards are a celebration of all things supply chain and all entrants are put through their paces – including presenting to a panel of their peers – to ensure only the best win the coveted award.
For more information, including how to enter and sponsorship opportunities, and to register your interest go to: Supplychainexcellenceawards.com