The SmartFreight Award for Team of the Year went to the partnership between Central England Co-operative and charity FareShare. Central England Co-Operative has cut its food waste by 40% , reducing environmental and business impact. 
It partnered with the charity FareShare to create a sustainable and efficient food redistribution scheme which backhauls 100% per cent of its best-before food meaning more good food reaches people in need.
Both parties sought to reduce food waste and alleviate food poverty. Co-op invested £50,000 to create a dedicated hub with FareShare East Midlands to redistribute unsold food and products to people in need.
The project involves best-before food and non-food that cannot be sold collected from Co-op's Leicester food distribution centre, delivered to a hub 6.5 miles away, sorted and sent to some 250 local charities. It is now operating in 230 stores and Co-op is working with partner co-operatives to extend it.
As the programme has grown, FareShare has introduced automation which is creating greater efficiency. The processing volume per hour continues to increase week on week, meaning it can get products out more quickly. Currently all products are being dispatched on the same day that they are received into the hub, so it doesn't have any stock holding.
Luke Olly, energy and environmental lead, Central England Co-Operative, said: "It's amazing and really exciting to have won this award. As a whole team we've worked together to make this solution possible; we've saved lots of meals and served lots of people. The team element was massively important and requires huge collaboration with people like FareShare who have got the experience and networks to make it happen.
"We've invested a lot of money, time and effort into delivering this and so see it as a pioneering project. So for us to be recognised for doing something innovative in this space is brilliant, and we want to be able to celebrate that and show the rest of the industry how to do it better." 
Winner: Central England Co-operative with FareShare
Shortlisted:
Co-op Insurance; Flex; graze; Heineken UK with Trade Team (DHL); Nisa Retail; Sainsbury's Argos; Travis Perkins and Workhuman.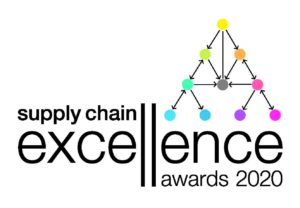 The 24th Supply Chain Excellence Awards will take place on 12 November 2020. The awards are a celebration of all things supply chain and all entrants are put through their paces – including presenting to a panel of their peers – to ensure only the best win the coveted award.
For more information, including how to enter and sponsorship opportunities, and to register your interest go to: Supplychainexcellenceawards.com