Morrisons made significant cost savings were realised in four areas – automated ordering, in-store administration, distribution between manufacturing and retail, and procurement of goods not for resale, the retailer said in its half-year results.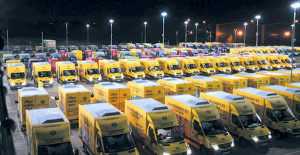 It also said that it had benefited from the fall in the value of sterling: "As a British business with a largely British supply chain, the impact of lower sterling on food inflation is an opportunity for Morrisons to help save customers every penny we can."
In the half year to 30th July, Morrisons increased underlying pre-tax profit by 12.7 per cent to £177 million, on sales up 4.8 per cent to £8.4 billion.
Since the year end, Morrisons has agreed a wholesale supply agreement with McColl's and now reckons its annualised wholesale supply sales to all its partners will exceed £700m by the end of next year, and be more that £1bn eventually.