Suzuki has awarded a contract to Bibby Distribution to deliver motorcycles, marine engines and all-terrain vehicles to vendors across the UK and Ireland.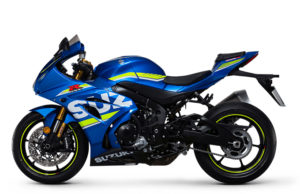 Bibby will handle distribution from Suzuki's warehouse in Milton Keynes. It will use of electronic proof of delivery (POD) and real-time tracking via full fleet telematics for security when transporting and delivering Suzuki's high-value products.
Kevin Sach, logistics operational manager at Suzuki, said: "In the specialist world of motorcycles and marine engine logistics, Bibby Distribution already has an established reputation for reliability, which meant that members of our dealer network told us we can trust in Bibby Distribution to deliver without delay, and that's a big factor. Our dealers work on a just-in-time basis, so we can't afford any hold-ups within the supply chain. Bibby Distribution gives us the confidence that we can keep our promises to our customers."
The Bibby trucks used for Suzuki will be equipped with demountable forklifts to ensure safe loading and unloading as they will be handling items up to 285kg.
A Bibby manager will be based at Suzuki's facility in Milton Keynes to ensure the delivery process runs smoothly, and that any logistics-based queries can be quickly resolved without affecting delivery times.
Suzuki has 35 main production facilities in 23 countries and produces ATVs, cars, outboard marine engines, motorcycles, wheelchairs and a variety of small internal combustion engines.