Swain Group moves Toy Store to Dubai
The Swain Group's logistics team has removed and shipped The Toy Stores' 23,000 sq ft Oxford Street store from London to Dubai. The project was complete in just three weeks.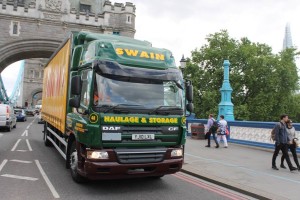 "We knew we needed a professional managed services operation to co-ordinate the packing, shipping and international relocation of our entire London operation to Dubai," said Chris Ashton, head of the project, The Toy Store. "The Swain Group was recommended to me and a representative was on site within just 24 hours to provide a detailed specification and removal plan.
"Impressively, The Swain Group had considered the logistical challenges related to our location on one of London's busiest streets – particularly given the large volumes of stock that needed moving."