Building materials company Tarmac has signed five-year contract renewal with DB Cargo UK.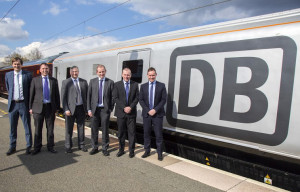 DB will continue to deliver aggregates for the company via rail from Mountsorrel Quarry in Leicestershire.
At the beginning of the year, DB started two other five-year contracts with the company, which involve transporting materials for Tarmac's aggregates businesses in the West of England and London.
Matthew Woodcock, head of group supply chain and logistics at Tarmac, said: "An enhanced rail freight network supports our strategic growth plans, building on our current capacity to meet customers' growing requirements for high quality construction materials for national and local infrastructure projects. This expansion will also support more efficient, sustainable transport and a lower carbon built environment."