Bibby Distribution has secured a five-year renewal of its decade-long transport contract with snack maker Tayto.
Bibby will continue to make deliveries to customers across the UK from Tayto's Corby and Scunthorpe warehouses.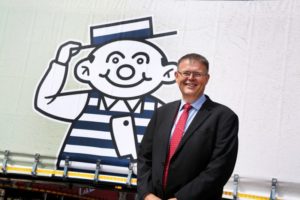 Tayto renewed its contract with Bibby Distribution due to the 3PL significantly reducing costs and carbon emission in Tayto's supply chain. Bibby Distribution reduced Tayto's supply chain CO2 emissions by over 250 tonnes annually.
"Bibby Distribution is a highly proactive 'chameleon' business with a team that shapes itself and its colours to us, rather than expecting us to fit around their operations," said Nigel Smith, Tayto's supply chain director.
"We see our customer requirements as a manufacturer of crisps and snacks, but Bibby Distribution sees our customer requirements as a delivery service, so they can spot areas where we can be even better that we might not have even recognised."