Tenuta Marmorelle the producer of Italian olive oil, pastas and bakery products, has outsourced its UK logistics operations to Walker Logistics.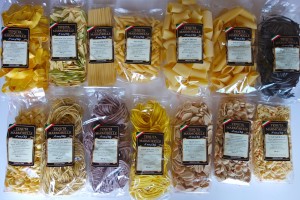 The Berkshire-based logistics company will take charge of weekly deliveries of palletised product loads from Puglia, Italy. Products will be stored at Walker's 230,000 sq ft ambient temperature warehouse close to reading and then picked, packed and dispatched.
"Tenuta Marmorelle is growing rapidly and has selected Walker Logistics as a supply chain specialist to assist with its growth," said William Walker, sales and marketing director of Walker Logistics. "But, the company was put off working with some of the biggest 3PL operators because it wanted a partner with the agility to respond swiftly and more flexibly to its future requirements."
The contract is currently for B2B services only – however e-fulfilment involvement is expected to take place at some point.