Unite has confirmed that the ballot for strike action by Tesco distribution centre staff has been suspended while members consider a revised offer. This means that there will be no strike action before Christmas.
The ballot, which was due to go ahead this week, was organised after trade union Unite urged Tesco to review a 'pitiful' pay rise of 0 per cent this year, and 1.5 per cent in 2016.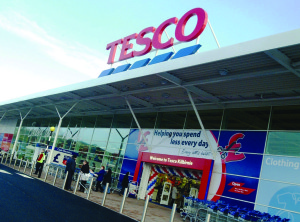 700 drivers and warehouse staff from Belfast and Doncaster distribution centres were to be balloted on strike action – with the closing date of Friday 11th December, just two weeks before Christmas.
A Tesco spokesperson said: "Tesco has now concluded pay negotiations in all of its 24 Distribution centres in the UK, having agreed fully recommended two year revised pay offers with both USDAW and Unite unions. The offers are currently being voted on by Tesco colleagues."