Tesco has taken three days stock out of its supply chain as a result of improved systems and stock management, the retailer said in its interim results.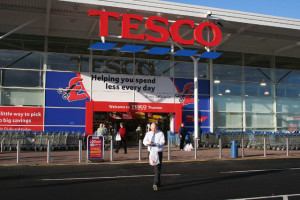 The move is part of Tesco's strategy to regain competitiveness in the core UK business in the face of stiff competition from discounters such as Aldi and Lidl.
It said it had completed 21 customer focused range reviews including nine full category resets. And the average number of products in each of the ranges reviewed had be reduced by 15 per cent with prices reduced on ten per cent of the remaining range.
Overall, it said it was on track to deliver £400m of annual cost savings from group restructuring investment. It highlighted "improved systems and stock management underpinning three days' stock reduction year-on-year".
And it said: "We have made permanent reductions to our cost base, fundamentally changed the way we do business with our suppliers and have started to generate positive operating leverage through increasing volumes. The progress we have made so far, combined with improved productivity as we continue our work to simplify our ranges, will enable us to fund further improvements for customers in the second half."
For the half year to 29th August, group sales were £23.9m, 1.9 per cent down on last year. Group operating profit before exceptional items was down 55 per cent at £354m.
Chief executive Dave Lewis said: "We have delivered an unprecedented level of change in our business over the last twelve months and it is working. The first half results show sustained improvement across a broad range of key indicators."