Tesco has promised to reduce the amount of packaging used in its business and aims to move to a closed loop system, it has told suppliers.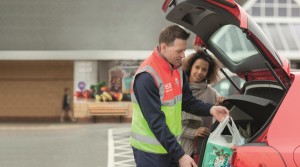 Tesco pledged to remove, reduce and redesign packaging materials and their use and to raise awareness around the importance of recycling to help change customer behaviour.
Tesco is aware that the variations in current levels of actual recycling are extreme across the UK and called on the help of government to reform the current approach to recycling.
"We will work with our suppliers to redesign and reduce all packaging materials and after consultation with our leading suppliers earlier this year we will remove all packaging that is hard to recycle from our business by 2019," Tesco chief product officer Jason Tarry told suppliers at an Institute of Grocery Distribution event.