The Range, the homewares retailer, has bought a 55 acre site at Central Park, Bristol where plans to construct a single unit of over 1.2 million square feet, as its new South of England distribution centre.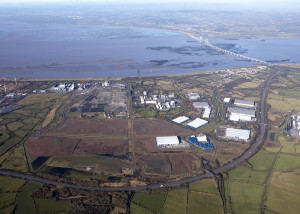 Chris Dawson founder of The Range, is investing more than £100m in the DC which promises to be one of the most high tech warehouses in the country.
The Range now has 115 stores and another 35 planned to open in 2016. The distribution centre will support the store growth and an increase in multi-channel operations, as well as European expansion plans.
Dawson said: " This Distribution Centre is a big step in the expansion plans that I have for the business, it's non-stop for us. Along with over 1,000 new jobs at the site this building will deliver long-term service contracts for local suppliers and inject millions of pounds into the Bristol economy every year while support local firms during the construction.
"When the warehouse is up and fully operational it will act as a training hub for smaller DCs around the country and I will also offer tours to Schools/Colleges and Universities as I am keen to give the future industry leaders a chance to see how a big UK operation works."
The building at Delta Properties' logistics development will be completed by 2017. Michael Shebson for Delta Properties said: "We are delighted to welcome The Range to Central Park. Central Park has a unique offer for occupiers with motorway, on site direct rail freight service and adjacent sea connections at the expanding Port of Bristol."
Development of the new facility will be managed by Midlands-based Stoford on behalf of The Range. Bilfinger GVA and Knight Frank represented Delta Properties. JLL acted for The Range.