The Range's development of a 1.2million sq ft, £100 million Bristol distribution hub is well underway, according to the retail chain. The facility, which will be run by DHL, is expected to complete by May 2017.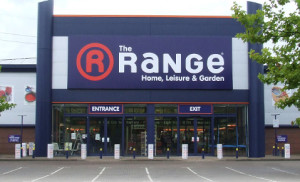 The Range is a home, garden and leisure retailer with over 130 stores across the UK.
The new facility is situated between Avonmouth and the Second Severn Crossing, and is set bring to 1,000 jobs to the region.
"I'm delighted to see that work is progressing at full throttle and we are well on our way to achieving our completion date of May 2017," said Chris Dawson, founder of The Range.
"These are exciting times for The Range and the building of the distribution centre is a big step in the expansion plans that I have for the business – it's non-stop for us "Along with over 1,000 new jobs at the site this building will deliver long-term service contracts for local suppliers and inject millions of pounds into the Bristol economy every year while supporting local firms during the construction."