Construction on a third runway at Heathrow could start within three years after MPs voted on Monday to support the Airports National Policy Statement by 415 to 119.
However, opponents of the plan, including the Mayor of London have vowed to take legal action to block the scheme.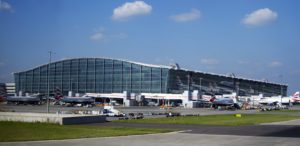 Transport Secretary Chris Grayling has formally designated the Airports NPS, paving the way for Heathrow to now submit a formal planning application. It triggers the next step in a process that could see building work start in 2021 and the runway operational by 2026.
Grayling said: "There is still much to be done, including defending this decision against the potential legal challenges, but we are absolutely committed to working closely with local communities and ensuring Heathrow stick to their promises on addressing the local and environmental impacts of expansion.
The Freight Transport Association and the British International Freight Association have both been campaigning for the third runway.
The International Air Transport Association welcomed the vote. "After years of delay, the approval of the NPS is a momentous day for air travel not just in the UK, but for the global air transport network," Rafael Schvartzman, IATA's regional vice president for Europe.
"This decision will create new jobs and new economic opportunities in the UK and strengthen ties to growing export markets. But these benefits will only be safeguarded if the expansion is delivered at a competitive cost. Passengers and airlines must not pay increased charges.
"And operational flexibility is essential, especially to continue to allow a small number of essential early morning flights. It would be a shame if, having waited so long for the fruits of expansion, the UK were to shoot itself in the foot by creating an overpriced, uncompetitive airport."