The Port of Tilbury will start the formal consultation on its new terminal, Tilbury2, on 19th June.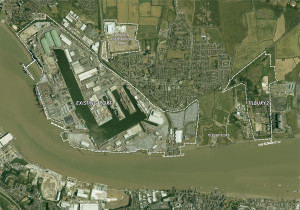 Tilbury2 will be built on a 152 acre site which was part of the former Tilbury Power Station and will include a deep water jetty in the river Thames.
It will act as a satellite of the main port and it would comprise a roll on/roll off ferry terminal for importing and exporting containers and trailers. It is also likely to include a facility for importing and processing bulk construction materials to support demands from the UK's building sector. In the northern part of the site there is land available for the potential storage of a variety of goods, including cars.
Tilbury's commercial director Peter Ward said: "Our plan to create a new port in Tilbury is an exciting opportunity for not only the port and the local area but for our customers who are seeking more space to expand their own businesses."
The formal statutory consultation exercise runs until 28th July 2017.