Supply Chain author Mark Millar challenged the use of free delivery in online shopping, when he opened the Omni-Channel conference in London yesterday.
And he went on to describe the free returns process as "insanity".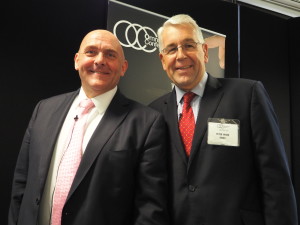 In his new book, Millar has developed the concept of supply chain eco-systems – to describe the process of moving beyond the linear chain to a supply chain that is global, complex, and interconnected. And he has looked hard at the development of e-commerce globally.
Last mile delivery is really hurting – either the retailer or logistics provider or both, Millar told delegates.
Free delivery did not make economic sense and that needed to change.
He highlighted the fact that in the US, Toys-R-Us recently reduced minimum order value for free delivery from $49 to $19 as it geared up for Christmas.
"This is going in the wrong direction in my view. It is not economically sustainable in long term," he said, going on to highlight the importance of a good delivery experience.
"Last mile delivery is only the direct contact with customer," he said.
However, Millar said click and collect has an element of salvation about it – it's efficient, effective and consumers like it.
Millar was even more critical of the way returns work. "Returns – this is just insanity."
He highlighted the fashion sector where customer can order multiple colours and sizes and return those items that they don't want, detailing the costs associated with reprocessing those returns and putting them back into stock.
He also introduced delegates to the concept of "shoes and wine parties". This is an increasingly popular social event in Hong Kong, he said. Half a dozen women would each order five pairs of shoes and take them and a bottle of wine to the party. They could have a great social evening comparing the shoes and then send back the ones they didn't want. The impact in terms of returns is obvious.
"We have got to find a way to draw back," he argued.
Peter Ward, CEO of the UK Warehousing Association, who spoke alongside Millar, highlighted the importance of maintaining supply chain efficiency. He examined how the development of global supply chains had reduced prices to consumers.
Supply chain is a global business and growing, bridging the gap between production and consumption. Global sourcing continues as a central strategy to optimise gross margin.
And it is vitally important that in-market logistics doesn't erode margin benefits of global sourcing, said Ward.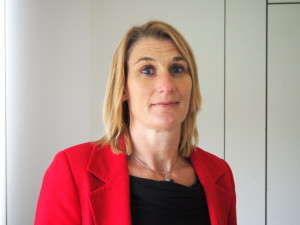 Conference chair, Janet Godsell, professor of operations and supply chain strategy at Warwick University, argued that omni-channel was recreating the high street in a different way.
She pointed out that Black Friday is something we have created – a spike in the demand. We need to be able to fulfil that.
There is a strong case for evolution, she said. People that are winning are those that have a long heritage. Catalogue companies for example, already have the processes such as returns in place.
What has changed is how we interface with catalogue – though the internet. Fundamentally, their business hasn't changed.
She also highlighted the development of transport hubs such as railway stations and motorway service stations as not only shopping centres but also as delivery points.