TNT UK's revenues rose to £1 billion for the 17 months to 31st May 2017, though operating margin declined as a result of exchange rate changes, the company said in its results for the period.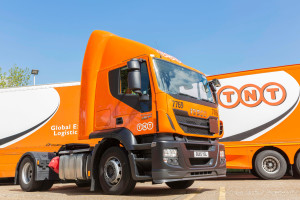 The company was acquired by FedEx Corporation on June 2016, and extended its reporting period to bring it into line with other FedEx businesses.
Turnover rose one per cent on an annualised basis (from £718m in 2015) as a result of pricing changes.
It reported an operating loss of £31.7m for the 17 months to 31st May 2017, compared to a loss of £20.7m in the year to 31st December 2015. The operating margin was -3.1 per cent – down from -2.9 per cent in 2015.
It said a lower operating margin and higher investment levels resulted in a negative return on invest of -17.2 per cent. The equivalent figure in 2015 was +12.6 per cent.
The NotPetya cyber attack on 27th June 2017 had a significant impact on TNT Express operations, though not on other FedEx companies. All TNT Express services has been restored during the first quarter of 2018, it said and, as of February 2018, "substantially all of TNT Express's critical operational systems have been fully restored, critical business data has been recovered and core shipping services are back in place".
Sister company, FedEx UK saw turnover fall 3.2 per cent to £224.9 million for the year to 31st May 2017, while operating profit was down 34 per cent at £22m.
Since the year end, the company has made a number of acquisitions including Swansea Flyers Ltd for £2.2m, West Wales Ltd, for £1.1m, The General Forwarding Co Ltd, for £1.8m JR Logistics Ltd for £7.9m; and Idealquick Ltd for £5.3m.