TVS Supply Chain Solutions has won a contract with the UK Ministry of Defence to supply general stores equipment to the Royal Navy fleet.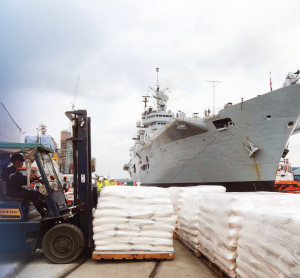 TVS will be responsible for procurement, service management, supply support, equipment upkeep management and technical services for a number of items used by the Navy, including: catering equipment, domestic appliances, ropes, cleaning hardware, and lab equipment.
"We are delighted to have secured this contract for the supply and management of a wide range of items required by the Royal Navy," said Paul Kettle, business development director at TVS SCS. "It underpins our strategy of providing world leading supply chain solutions to reduce the operating cost of our customers.
"We look forward to working alongside the UK MoD's Marine Systems Support team to provide them with the visibility and control of the items and services demanded under the contract to deliver the optimum service to the end user."