A majority of UK businesses are looking at international expansion after the impact of Covid-19 and Brexit exposed reliances on domestic trade, according to a study by cross-border shipping specialist One World Express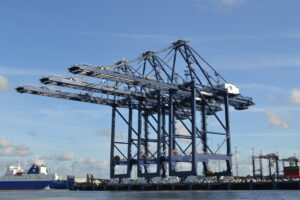 The study of more than 924 senior decision makers in a cross-section of UK businesses found that 57% were considering expansion into new global markets, with 45% admitting that the pandemic had made them realise how reliant they are on a single market.
Within large businesses of 250 employees or more, 58% said that they were overly reliant on one particular market.
Furthermore, some 44% said that they were looking to expand globally because Brexit has prompted them to "explore new export opportunities outside of the single market".
A small majority (51%) of those surveyed said that a lack of knowledge about international markets prevented their organisations from expanding outside the UK, while 43% felt the cost of doing so would be too high for them to be profitable.
Atul Bhakta, chief executive of One World Express, said: "Exporting globally could be the difference between life and death for businesses in 2020. After all, countries around the world have been affected by the virus' spread in different ways, so any business that sells to a broader range of markets is giving itself the best possible chance to succeed."