UK Mail, bought by DHL last December, has chosen Beumer Group to expand its automated parcel sorting system at its national UK hub near Coventry.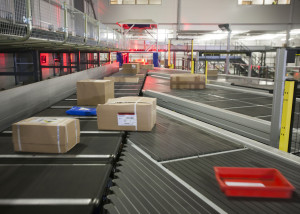 The business is investing £1.3 million in the extension.
The existing sortation system, which was installed by Beumer in 2014, enabled the business to quadruple its capacity at 24,000 parcels per hour – this will be increased to 29,000 parcels every hour once the expansion is complete.
The parcel company said that, as well as the extension; increased demand from the e-commerce sector has prompted it to expand its parcel network.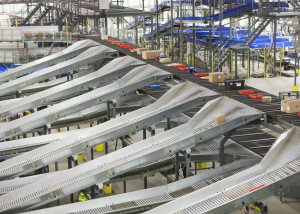 "We chose Beumer Group's system for its ability to deliver a parcel sortation system based on the industry's most energy-efficient sorters in addition to providing the flexibility to handle a wide variety of parcel sizes in a single system," said Richard Wenham, UK Mail's network development director. "The automated system not only enabled an immediate increase in handling capacity and process efficiency, but also secured our ability to support future growth."
Stephan Heessels, director for Beumer Group's logistic systems division: "The easy integration of additional sections was an essential part of the design for the original system. This ensures that the system will continue to be an essential part of UK Mail's strategy for years to come."
The extension is expected to complete by the end of this year.