UK Mail is close its pallets subsidiary, UK Pallets, saying it had suffered declining profitability in recent years, and was continuing to experience a number of challenges.
The group said it had been actively considering all options for the business before deciding to close it. The process will be managed over some three months. It estimates that the cash costs will be about £1m, with asset write downs of some £2m.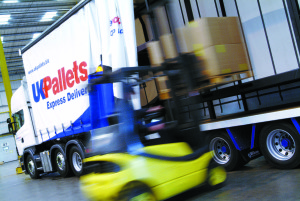 Pallets is UK Mail's smallest business, contributing 5.3 per cent of group revenue and 2.3 per cent of group operating profit in the year to 31 March 2014.
UK Mail's parcels business performed well in the three months to 31st December with record volumes in the run-up to Christmas, the group said in its trading statement.
"The demise of City Link is likely to have a positive impact on the overall UK parcels industry. We have taken on some volumes from ex-City Link customers, but it will be some time before the longer term outcome, on our business and on the industry as a whole, can be properly assessed."
UK Mail expects fit-out of its new parcels hub to be completed next week and on track to open in May.