The Mayor of London's Ultra-Low Emission Zone is punishing the road haulage industry, according to the Road Haulage Association following the introduction of the scheme on Monday.
RHA chief executive Richard Burnett said: "Approximately 188 thousand HGVs deliver into London each year – many making daily deliveries – but only about 50 per cent meet the latest emission standards. If they are priced off London's streets then the businesses they service will in turn have no choice but to increase their prices. It's a lose, lose situation."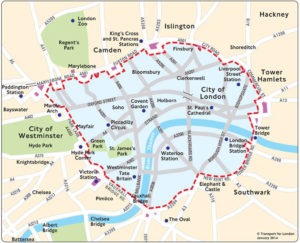 And the Freight Transport Association argued that businesses need more support to cope with the financial burden.
Trucks not meeting the current Euro VI standards are now being fined £100 per day to deliver goods in central London.
Burnett pointed out that the average working life of an HGV is 12 years so for many operators replacing their Euro V trucks with the cleaner engine Euro VI models (effective since September 2014) is out of the question.
The FTA's head of urban policy Natalie Chapman said: "FTA recognises and supports the legal obligation to improve air quality and supports the principle of a low emission zone, but we question the effectiveness of the scheme in reducing emissions and the lack of financial support the Mayor of London is providing to local and small businesses.
In December 2018, Sadiq Khan announced a measure to help micro-businesses in London – those with fewer than 10 staff – prepare for the financial cost of updating their vans to those compliant with ULEZ standards.
But, said Chapman, this support does not go far enough: "FTA is pleased to see support for the smallest businesses through proposals for a van scrappage scheme; these are businesses which would be hardest hit by any sudden changes in operating compliance. But more must be done. Transport for London is planning to review uptake of the scheme; if funding remains available, FTA would like to see this support made available to businesses of all sizes and operating all types of non-compliant vehicles. For example, Leeds City Council is granting businesses up to £16,000 to replace HGVs that do not comply with its Clean Air Zone; FTA would like to see London follow these footsteps."