Mayor of London Sadiq Khan has proposed that a daily charge for the "most polluting" vehicles in London should begin on 8 April 2019.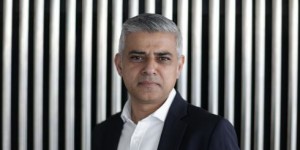 According to the new proposal, diesel vehicles that don't meet Euro 6 standards will be charged £100 a day if they are a HGV, bus or coach.
Khan has also proposed an expansion of this charge across Greater London for HGVs in 2020.
The ultra low emission zone (ULEZ) will be located in the same area currently covered by the congestion charge.
"The air in London is lethal and I will not stand by and do nothing," said Sadiq Khan. "Today I'm announcing bold proposals which are critically needed to safeguard Londoners from our air quality health crisis.
"I am introducing a new T-Charge this October and subject to consultation, I want to introduce the Ultra Low Emission Zone in central London in April 2019. This alone will mean the capital has the toughest emission standard of any world city," said Khan. "But the scale of our air quality challenge is so big that I need to go further. I want to expand the ULEZ from 2020 for heavy vehicles such as buses, coaches and lorries so that all of London will benefit from cleaner air.
"Then from 2021, I want to expand it up to the North and South Circular roads for light vehicles, including cars and vans. These measures will help improve the air that millions of Londoners breathe.
"I want to announce my intention to consult on these proposals in good time so that business and those affected by new charges will have time to make changes they need to adapt to our low emission requirements."
The RHA has said that hauliers will be hit hardest by the new scheme.
"Air pollution levels in London have actually been consistently dropping since 1970, and hauliers have continued to do their bit to increase air quality: by 2019, 52 per cent of HGVs entering London will be the ultra-clean Euro 6 model," said Richard Burnett, RHA. "However, the remaining 48 per cent will not, and will face fines of £100 per day for entering the capital, equating to around two billion pounds in fines per annum."
The FTA said that the confirmation the ultra low emission zone will start in 2019 is "troubling" for small business and specialist hauliers.
"We need to continue the improvement in London's air quality which is happening anyway, but this regulation taking effect in 2019 will severely disadvantage small businesses working in the capital's centre," said Natalie Chapman, FTA's head of policy for London and the South East.  "The impact will be especially hard for van users, as by 2019 there will only be two and a half years' worth of compliant vehicles in the fleet – and no second hand compliant vehicles available for purchase at all."
A consultation on the new proposal on bringing forward the start date of the central London ULEZ launched on 4th April and runs until 25th June 2017.