Unipart has said it expects to see "continued growth in sales and profitability in 2020" despite the economic impact of the Covid-19 pandemic.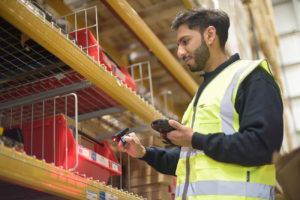 Revealing results for the year-ending 31 December 2019 John Neill, Unipart Group chairman and chief executive, said: "We expected to see continued growth in sales and profitability in 2020, and while some of our operations are growing faster than planned, placing great demands on our fellow employees, others have had to be furloughed because our customers have paused production."
Looking to 2020 Neill said that Unipart would take the necessary steps to "generate cash, conserve cash and reduce costs" while continuing to support and invest in those business that are "growing now and which we expect to continue growing in the future".
In 2019 turnover at Unipart rose 11.7% to £799.2m (2018: £715.3m), while profit before defined benefit pensions, interest and taxation was up 5.4% to £27.3m (2018: £25.9m).
Neill said that the board and all the executives reporting directly to him had volunteered, without hesitation, to take a 20% pay reduction, which has already been implemented.
NHS Supply Chain
The Department of Health and Social Care finally awarded a £730 million NHS logistics contract to Unipart Logistics in September 2018.
Neill said that over the course of 2019, Unipart had "welcomed" approximately 2,000 additional employees when it took over responsibility for the provision of logistics services for the NHS Supply Chain.
"Unipart is deeply committed to the NHS and we recognise the importance of our role in helping the country battle the threat from coronavirus. We are immensely proud of all our teams working around the clock, seven days a week, to deliver vital supplies to NHS organisations on the front line.
"One of the critical strengths of our group is the fact that all our employees are trained in the Unipart Way and can therefore move between our various operations and be immediately effective.
"Recently, more than 100 experienced people from across the group joined the team providing logistics for the NHS Supply Chain, enabling us to meet the increased demands to deliver critical clinical goods and other essential products at an unprecedented level."
Contract wins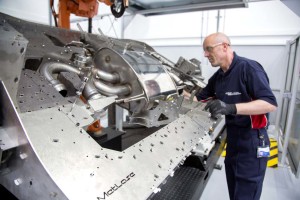 Highlights in 2019 included the opening of a global distribution centre in the Midlands for McLaren Automotive aftermarket services, extended its contract with Vodafone, and winning a condition monitoring contract for Freightliner's largest locomotive fleet after a successful trial with South Western Railways.
Unipart also won a contract with Selco Builders Warehouse to run its supply chain in the UK from Unipart's Oxford DC.
Unipart Rail won contract extensions and renewals with train operators including East Midlands Trains, Stadler for Merseyrail, South Eastern Railway, Keolis Amey for Transport for Wales and Northern Rail, and extended its work with contractors such as Atkins, Fenix and Linbrooke.
Internationally Unipart won consultancy contracts with Singapore Mass Rapid Transit, and with Mantena in Norway.
Unipart Rail also acquired Westcode, a manufacturer based in both the UK and USA providing Unipart with direct access to the US markets.