UPS is to invest in excess of $400 million to build a new regional package sorting hub on the west side of Atlanta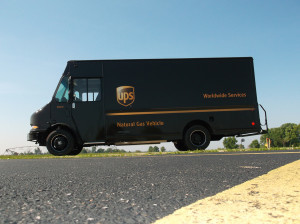 David Abney, UPS chairman and CEO, said: "This strategic capital investment will feature state-of-the-art technology. When combined with the strong transport connections and talented labour pool that Atlanta provides, UPS is building flexibility to meet the growing needs of our customers and our business in Georgia, and around the world."
Construction will begin this month on a 341 acre industrial site. When fully operational at the end of 2018, the facility will be the third largest in the company's US network.
The 1.2 million square foot facility will handle more than 100,000 packages per hour using over 15 miles of conveyors and automated processing equipment.
Six-sided laser label decode tunnels will capture package information from address labels. Label applicators will place labels on packages at a rate of 3 per second, providing UPS personnel instructions for proper routing and loading on local delivery vehicles.
In addition to sorting and processing, the hub will include a delivery vehicle centre capable of dispatching more than 280 trucks for area delivery and pickup, and a UPS Customer Centre for retail service.