UPS is to deliver faster ground shipping from the UK to Bulgaria, the Czech Republic, Hungary, Romania and Slovakia. UPS Express shipping is also getting faster between the UK and Lithuania and north-western Poland.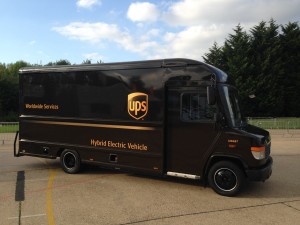 "Business owners in the UK need to be confident their customers will receive their orders on time, at the right place and at the right price," said Luis Arriaga, country manager, UPS UK. "To help businesses do this, we've reduced shipping times by up to 24 hours."
Enhancements to the package delivery company's network and infrastructure will reduce transit times between over 350 cities in 26 countries across Europe. The improvements in the UK's transit times is part of the business' $2 billion investment in its European operation between 2014 and 2019.
One third of the network expansion has been completed, the company now has new sites in Belgium, Denmark, France, Germany, The Netherlands, Poland, Sweden and the UK.
UPS' £120 million DP World London Gateway logistics site, based in the south east, is expected to be completed by this summer. The site will be a UK hub and distribution centre for the local area, and a gateway to the company's global network. According to UPS, the new site will be able to processes 30,000 packages every hour.