UPS is accelerating investment in its "Smart Logistics Network" which it says will result in the most sweeping transformation in the network's history.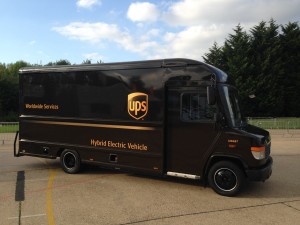 It will be investing aggressively in automation to drive improved performance, as well as capturing market growth for on-line B-to-B and B-to-C customers, senior executives have told investors' at a conference in New York.
Other elements of the plan include providing customers with innovative solutions that drive their future growth, and deepening and widening capabilities in developed and emerging markets.
Chairman and chief executive David Abney said: "Over the next several years, you will see the most sweeping transformation of our network in its history. We are adding more flexible capacity, more technology, more capabilities and becoming more efficient, ultimately to improve customer and shareowner value."
Chief financial officer Richard Peretz said UPS was looking for revenue growth of four to six per cent in the years to 2019. At the same time it aims to increase adjusted diluted earnings per share 5 per cent to ten per cent.
"We continue to deliver the highest operating margins in the industry," continued Peretz. "This legacy combined with our future growth prospects makes UPS a high-quality investment today, and for years to come as we build the smart logistics network."