Vast majority of logistics companies pay men more than women
Gender pay gap figures comparing men and women's average pay have revealed that the vast majority of logistics and transport companies pay men more than women. On average companies in logistics and transport pay women 5.72 per cent less than men. *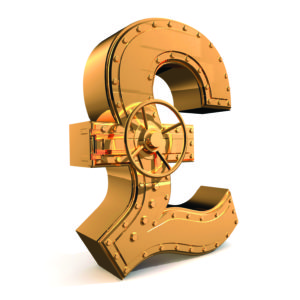 These figures were published yesterday (4th April) as part of the government's initiative which required employers with 250 or more employees to publish figures comparing men and women's average pay across the organisation.
The gender pay gap is the difference in the average hourly wage of all men and women across a workforce. If women do more of the less well-paid jobs within an organisation than men, the gender pay gap is usually bigger.
The below chart documents both the mean hourly rate of pay and the median hourly rate of pay of each logistics or transport company listed.
The mean hourly rate is the average hourly wage across the entire organisation so the mean gender pay gap is a measure of the difference between women's mean hourly wage and men's mean hourly wage.
The median hourly rate is calculated by ranking all employees from the highest paid to the lowest paid, and taking the hourly wage of the person in the middle; so the median gender pay gap is the difference between women's median hourly wage (the middle paid woman) and men's median hourly wage (the middle paid man).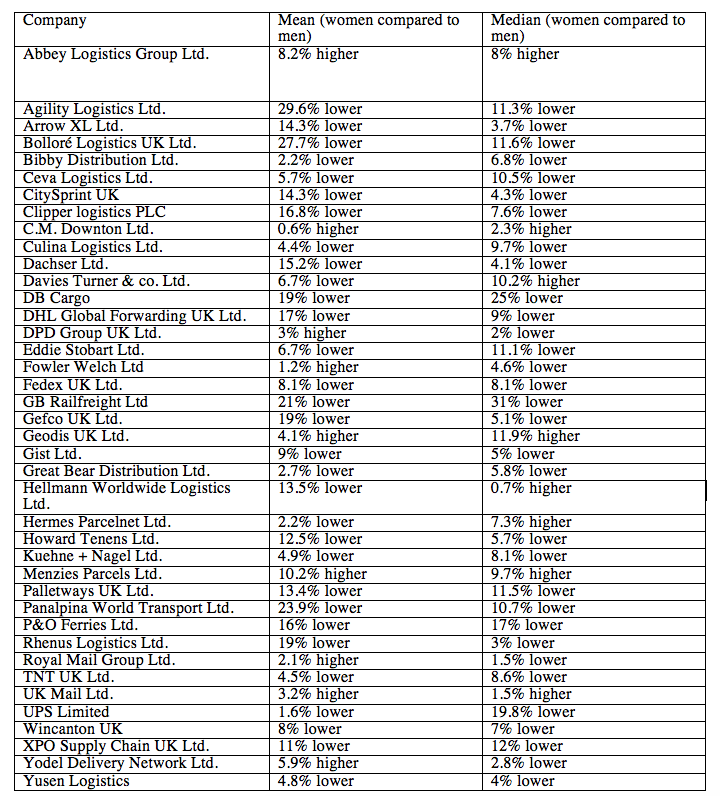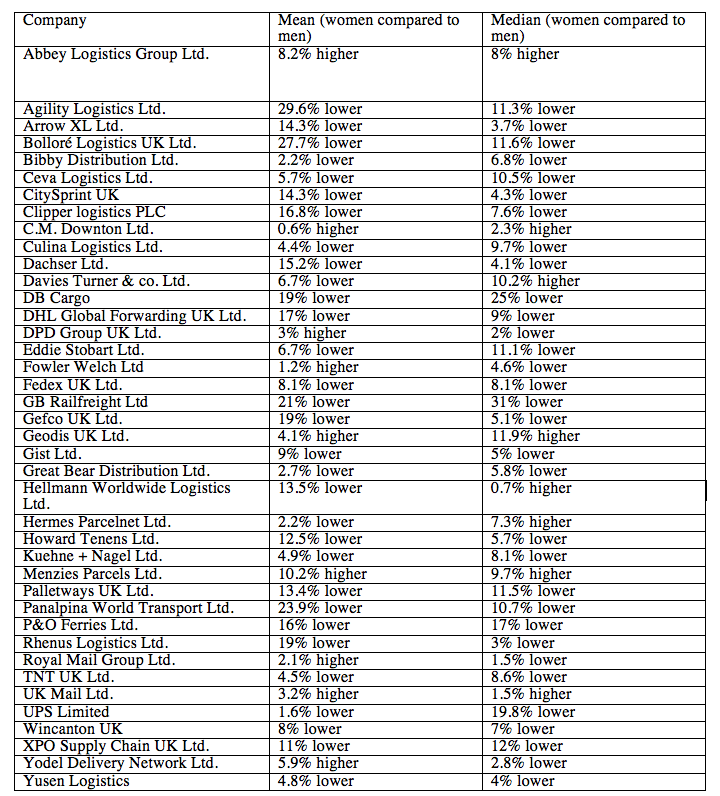 *Figure of 5.72 per cent is calculated by taking the average of the mean hourly difference figures for 108 transport and logistics companies providing information to the government's Gender pay gap service.
Access the full list of companies and their gender pay gap figures here.