Dutch carmaker VDL Nedcar has expanded its contract with Imperial Logistics increasing the traffic between the factory at Born in the Netherland and southern England as well as adding round trips between Born and south west Germany.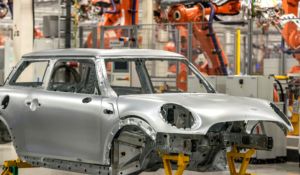 Since 2014, VDL Nedcar has been building cars for BMW, notably a number of Mini models as well as the BMW X1. Under the new contract, services will be operated using dedicated tractors and trailers, supplemented with capacity on Imperial's shared-user vehicles already operating to and from the UK.
To accommodate the additional work, Imperial is adding 20 vehicles to its fleet, and employing additional drivers and a transport coordinator. Up to 40 trucks and 115 trailers will be deployed on the contract at any one time.
Shipments and vehicle movements will be coordinated through a central control tower, which will receive real-time location information from GPS trackers installed on all trailers.