Vision-enabled Mobile Terminals from Cognex
The new MX-1502 mobile terminal leverages the latest smartphones; equipped with modular optics and lighting which provide optimal image formation of any code.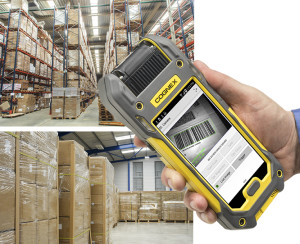 Cognex's series of mobile terminals combines the ease-of-use, low-cost and flexibility of off-the-shelf mobile devices with a rugged hand-held assembly. The MX-1502 accepts a variety of Android® and iOS® smartphones and outperforms competitors' laser-based and camera-based systems when it comes to decoding a wide range of 1-D, 2-D and challenging DPM codes in manufacturing and logistics applications.
Learn more about the MX-1502 features here