Voiteq is the latest company to sponsor the Supply Chain Excellence Awards which will take place on the 5th November 2019 at the London Hilton on Park Lane and hosted by award-winning impressionist Rory Bremner.
It is sponsoring the Supply Chain Visibility Award which will go to the organisation that can demonstrate an improvement in supply chain visibility right through the supply chain.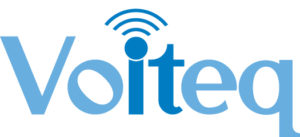 Voiteq is the leading global name in logistics problem solving, voice-directed work and auto-ID solutions. With over 100 customers and 300+ operations in the UK, Voiteq offers logistics expertise helping to improve business processes, enhance user experience and enable industry growth.
Voiteq offers a wide range of services and solutions to improve any logistics operation with its award-winning VoiceMan Warehouse Execution System, VoiceMan Connector Suite and VoiceMan Data Analysis tool, the first BI tool designed from the ground up for and by the logistics industry. Voiteq is now part of the Logistics Systems Business Area, belonging to the international technology group Körber.
The entries deadline is the 29th of July. You can enter here or find out more information at www.supplychainexcellenceawards.co.uk