Waitrose will be selling its own label products worldwide via the British Corner Shop, an online shop that delivers British food across the world.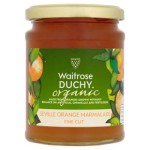 The British supermarket retailer will be able to access the markets of 138 countries, including the USA and Germany – which are not among the 60 countries Waitrose already exports to.
"British Corner Shop gives a global audience access to Waitrose and provides a platform for our British suppliers to showcase the great food and drink they produce," said Waitrose commerical director, Mark Williamson. "We are proud that our brand continues to retain the loyalty and trust of customers wherever they are in the world."
British Corner Shop managing director, Mark Callaghan, said: "We are delighted to have agreed a deal with Waitrose. Extending the current British Corner Shop range with over 2,000 Waitrose product lines gives our customers greater choice.
"We know the Waitrose brand will go down well with our British Expat customer base, in particular categories such as biscuits and household are in demand, and the Waitrose Duchy Organic brand is often requested."