Walgreens Boots Alliance has launched a $1 billion cost saving programme that includes division optimisation initiatives, global smart spending, global smart organisation and digitalisation of the enterprise.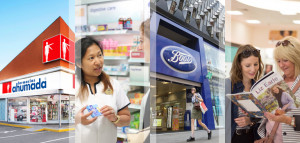 It has already initiated the global smart spending and smart organisation programmes initially focused on the UK retail business and the retail pharmacy USA divisions.
In its first quarter results, the company said: "In the UK, comparable pharmacy sales decreased 3.5 per cent and comparable retail sales decreased 2.6 per cent. Improved Boots UK market share performance was more than offset by a very weak retail environment.
"Gross profit decreased 7.8 per cent compared with the same quarter a year ago. On a constant currency basis, adjusted gross profit decreased 5.6 per cent, of which 3.1 percentage points were due to exceptional items and timing. These included the divestiture of Boots Contract Manufacturing and the loyalty accounting change."
Globally, group sales were $33.8 billion, up 9.9 per cent from a year ago, while operating income was $1.4bn – up 6.1 per cent on last year.