Walker Logistics is to manage the supply chain for US hair drying towel company Aquis. It will handle the picking, packing and fulfilment services for both online and retail outlets.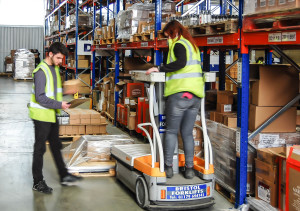 It will also provide call centre services because Aquis has no offices or operational staff outside of the US.
"The Aquis model is an interesting one and demonstrates how firms from outside Europe are increasingly deploying lean start up strategies to target the European market," said William Walker, head of sales and marketing at Walker Logistics. "Initially at least, Aquis plans to develop its presence in the personal grooming market this side of the Atlantic from its base in California and invest into marketing and consumer acquisition directly in the UK while we support them with everything else the company needs operationally".