Walker Logistics has won a contract with water supplier Water-In-A-Box. The contract was previously outsourced to Culina – but the company felt its 'interests would be better served by a logistics services partner that they considered was capable of delivering a more personal service'.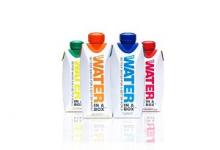 The Berkshire based logistics company is in the process of receiving palletised loads from one of Culina's stored to its site near Reading.
"Water-In-A-Box is a young and exciting brand that is growing and we are delighted to be able to play a part in helping the company to achieve the market penetration it has targeted," says William Walker, Walker Logistics head of sales and marketing. "They reached a similar conclusion to an increasing number of users of logistics services – namely, that when it comes to choosing a 3PL partner, biggest is not always best.
"It's a cliché, I know, but when it comes to choosing a 3PL, the saying 'big enough to cope, small enough to care' is certainly worth applying."